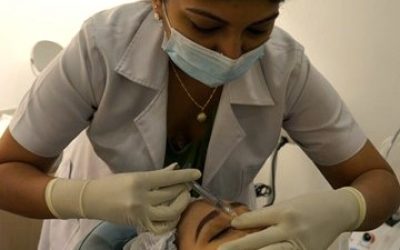 Dermal fillers are soft, gel-like substances that are injected under the skin to treat volume loss or enhance facial features. They can address several common concerns including deep under-eye hollowness, sunken cheeks, thin poorly-defined lips, volume loss in the lower face, under-projected chin, and deep laugh and Marionette lines.
Dermal fillers are composed of a variety of substances, some naturally occurring and some synthetic. One of the most common compounds used in dermal fillers is hyaluronic acid (HA), a naturally occurring substance found in our skin, which plays a major role in keeping skin hydrated and volumized.
Our in-house Cosmetic Doctor has over 10 years of experience specializing in non-surgical facial augmentation. Using premium brands and operating in a clinic setting, we have helped our customers achieve a smooth and natural look and feel.
Grab Your Chance To Push Away Your Skin Concerns