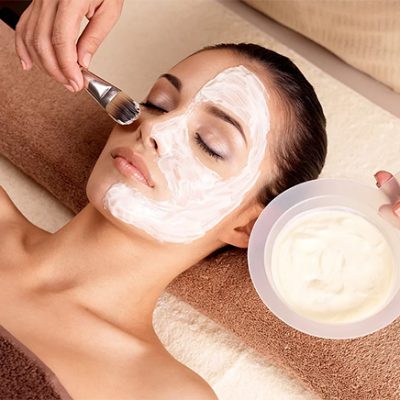 We offer a variety of facials to treat all skin types and concerns. Each facial is unique to your needs and concerns, using customised specialty masks and serums depending on the condition of your skin and the results you want to achieve.
All our facials all include cleanse, exfoliate, steam, massage, customised mask, toner, moisturizer, and sun screen. Depending on your skin concern or request, we can add-on extractions, micro peels, serums, Galvanic, Iontophoresis, LED and vitamin infusions. Our therapists will analyse your skin to help you choose which of the facial treatments listed below will provide you the best result.
Advanced Facials: Express, Intense Hyration, Deep Cleanse, Acne Treatment, Age Defying, Redness Calming, Power Exfoliation, Indulgent Eye Treatment and Genteman's.