PDO Threads in Bayside, Melbourne
A PDO thread lift is an innovative treatment that involves the insertion of thread into the skin for a rejuvenated and lifted result. At Bay Medical Aesthetics, we use PDO threads in Bayside to help address a range of concerns on the face and body. Our doctor-led clinic uses two different types of quality Matrix PDO Threads to achieve the results you desire.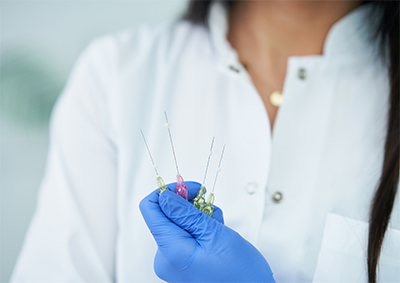 What Are Matrix PDO Threads?
Matrix PDO Threads are made from PDO, short for polydioxanone. This is a biodegradable polymer that has been used for internal sutures for more than 50 years, and for aesthetic purposes since 2011. PDO is safely absorbed into the body through a process known as hydrolysis, which takes approximately 180-200 days.
Matrix PDO Threads are available in two types: Mono Threads and Long COG Threads
Mono Threads – These threads have a smooth surface and are often used to improve skin elasticity, texture, and deep folds and grooves. They can be used for the face and body to tighten skin and promote collagen production.
Long COG Threads – These threads feature cogs that lift tissue to improve sagging skin. In addition to providing an immediate lift, Long COG Threads also stimulate collagen production for tighter skin in the area.
Common Areas Treated
At Bay Medical Aesthetics, our thread lift treatment in Melbourne can target a range of areas to help you look and feel your best. Common concerns we can treat with a PDO thread lift include:
Laugh lines
Marionette lines
Accordion lines
Buccal hollowing
Deep forehead and frown wrinkles
Crepey skin over the cheeks
Jawline
Neck lines (necklace lines), wrinkles and crepey skin
Décolletage wrinkles and crepey skin
Crepey skin on the abdomen (around the belly button)
Buttock dimples