Cosmetic Injectables in Melbourne
Anti-Wrinkle Injections
Anti-wrinkle injections involve injecting a neurotoxin into the skin to relax muscles in the face and other areas. It is used to reduce the appearance of wrinkles and lines. Medical conditions such as teeth grinding, migraines, and excessive sweating can also be treated. Common anti-wrinkle treatment areas are frown lines, forehead, crow's feet, gummy smile and neck bands. The results of cosmetic anti-wrinkle injections can last between 4 to 6 months depending on the individual.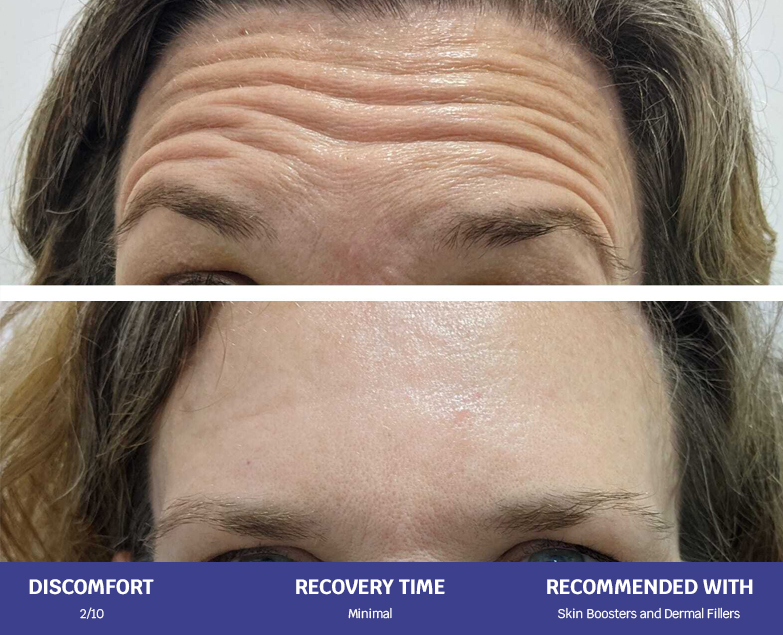 Dermal Fillers
Dermal fillers are soft tissue gels that are injected into the skin at different depths to help fill in facial wrinkles, provide facial volume, and augment facial features & play a role in restoring a smoother appearance. Dermal fillers can be injected into the nose, lips, cheeks, laugh lines, lower face, under eye area, jawline, chin, and hands restoring plumpness and volume for a more youthful appearance. Cosmetic fillers provide benefits lasting between 1 to 2 years depending on the type of filler used and area treated.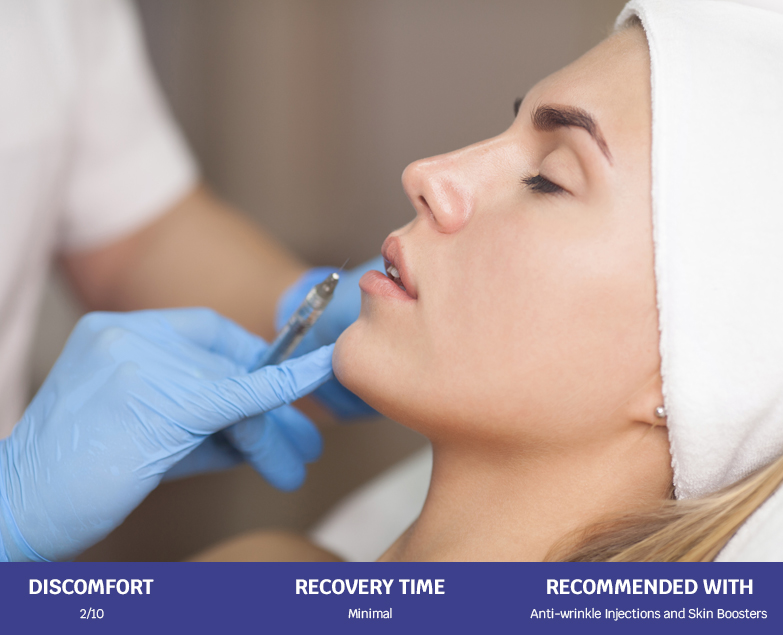 Hyperhidrosis Treatment
Hyperhidrosis is a medical condition characterised by excessive sweating in the underarm, hands, and feet. This can be treated with muscle relaxant injections that are injected into the skin of the underarm or hands to block overactive sweat glands. This treatment can last up to 10 months and has proven to improve the quality of life of affected individuals.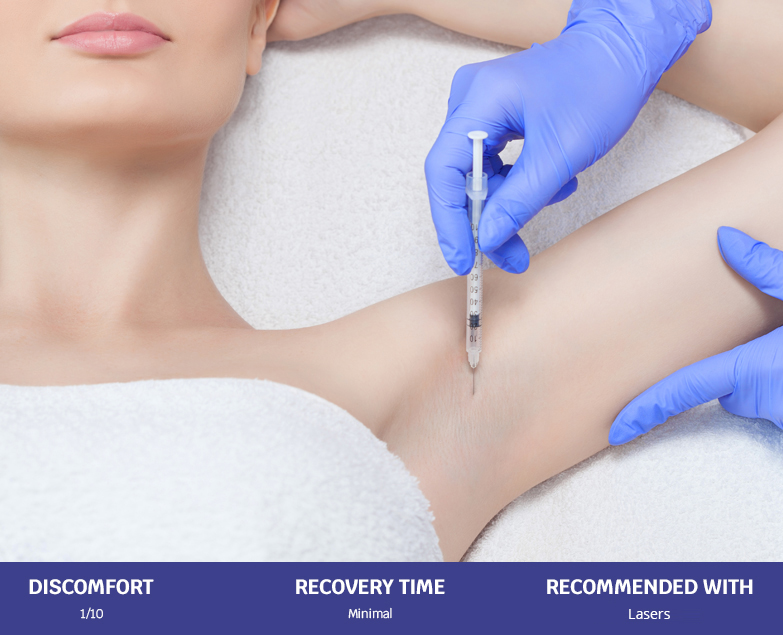 Jawline Shaping
Jawline shaping is a method of facial reshaping that involves injecting dermal fillers and muscle relaxants to achieve a more contoured oval looking face. This has the effect of softening the shape of the jaw and slimming the lower face. Muscle relaxant injections into the masseter muscle can also be used to minimise the pain associated with bruxism, teeth grinding and TMJ dysfunction.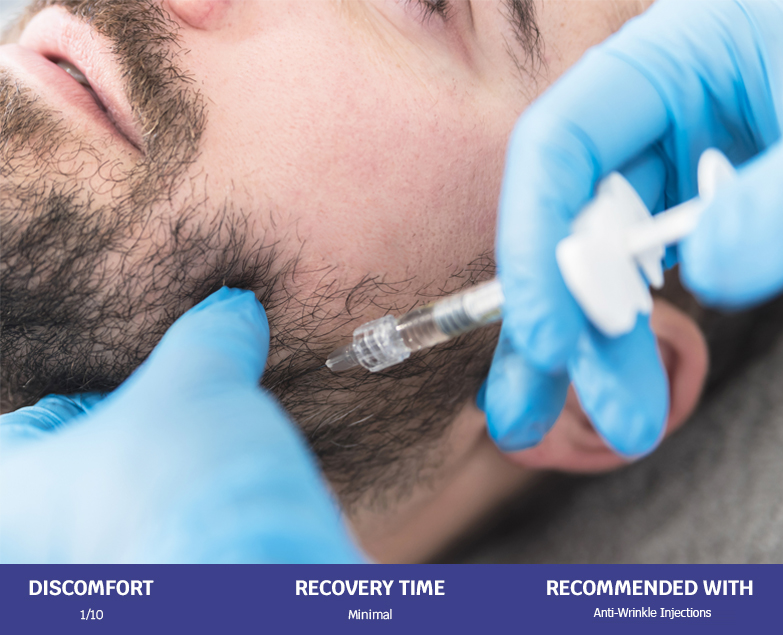 Mesotherapy
Mesotherapy is a minimally invasive and non-surgical treatment that nourishes the skin and/or hair with vitamins, antioxidants, enzymes and plant extracts. These substances are injected into the middle layer of the skin where they assist with hydration and help to increase collagen production. Mesotherapy can be used to target different areas for fat dissolving, cellulite reduction, skin rejuvenation & tightening, hydration and hair regrowth.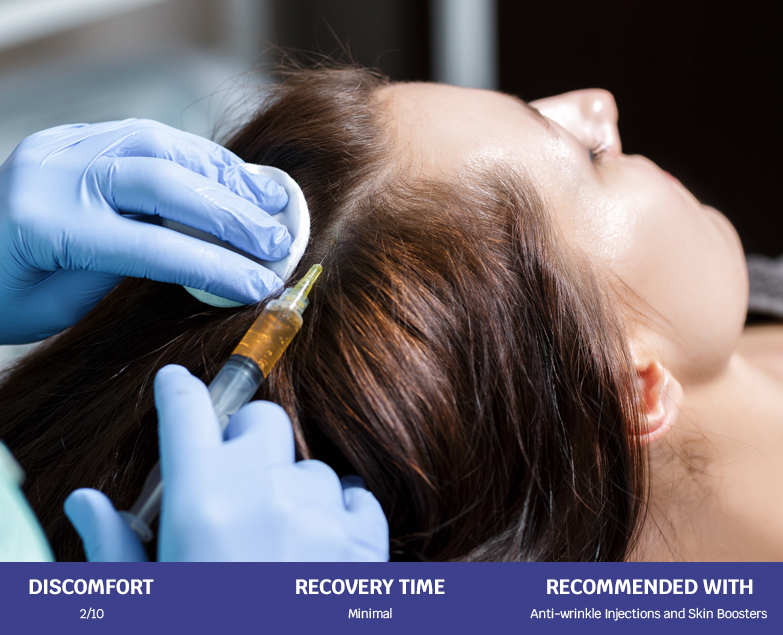 Platelet-Rich Plasma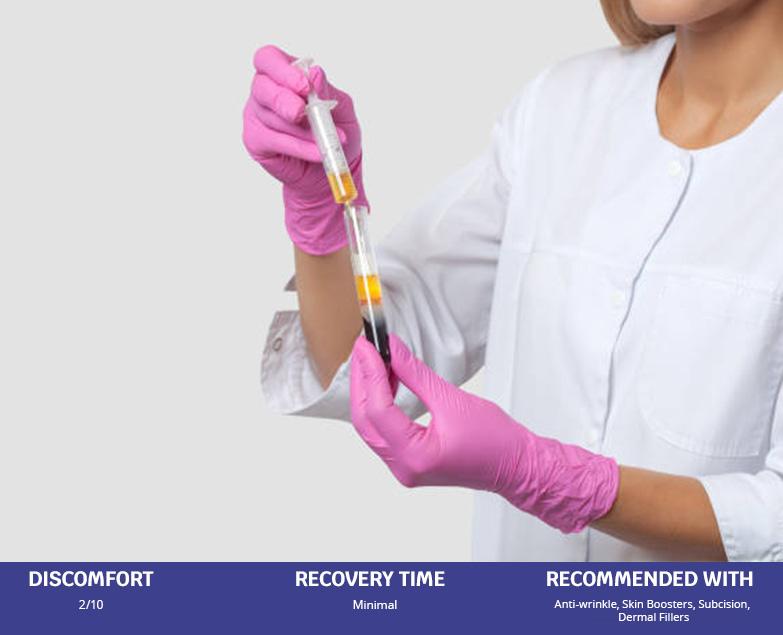 Skin Boosters
Skin booster injections are a type of non cross-linked dermal filler that is injected into the superficial layers of the skin. This soft microfiller has a hydrating effect and also stimulates collagen production, resulting in youthful, glowing skin. Skin boosters help in filling out fine lines and "crinkles" on the surface of the skin especially around the eyes and mouth. Skin boosters can be injected into the face, neck, décolletage and hands. This treatment is great for anyone preparing for a special event.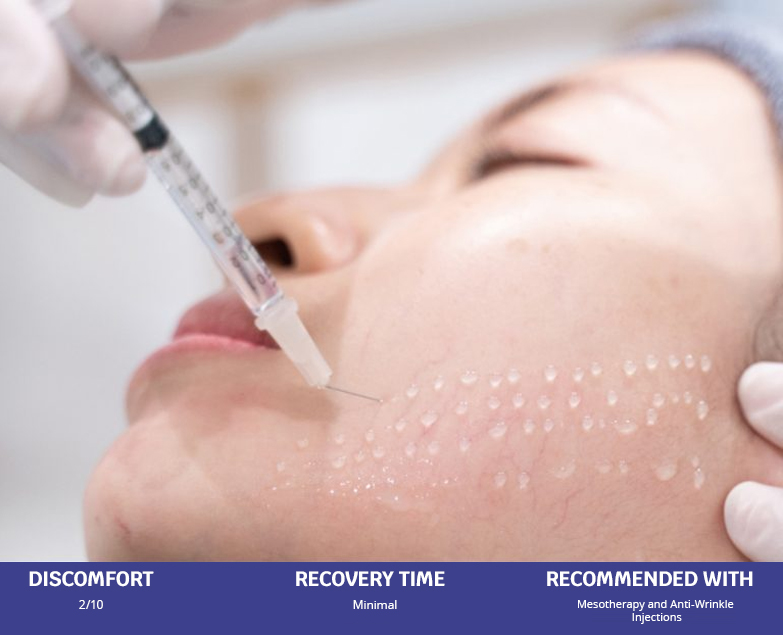 Visit Bay Medical Aesthetics Today
Bay Medical Aesthetics offers all the above injectable treatments at our Skin and Anti-Aging clinic in Melbourne, with each treatment performed by a fully qualified and experienced Aesthetic Doctor who is also a Dermatology trained General Practitioner. Contact us today to arrange a complimentary consultation at our Bayside cosmetic injectables clinic. In your 30-minute complimentary appointment, your skin will be assessed and a step-wise customised plan will be created according to your budget and skin needs.