PRP Injections for Hair Loss
Hair loss is a condition that can affect both males and females, impacting hair volume and leading to the development of bald patches. While there can be a range of causes, pregnancy and post-partum hair loss are commonly experienced. Fortunately, PRP treatment is available to minimise the rate of hair loss and promote the growth of new hair. At Bay Medical Aesthetics, we offer innovative PRP injections for hair loss to improve the health of the scalp and stimulate hair growth.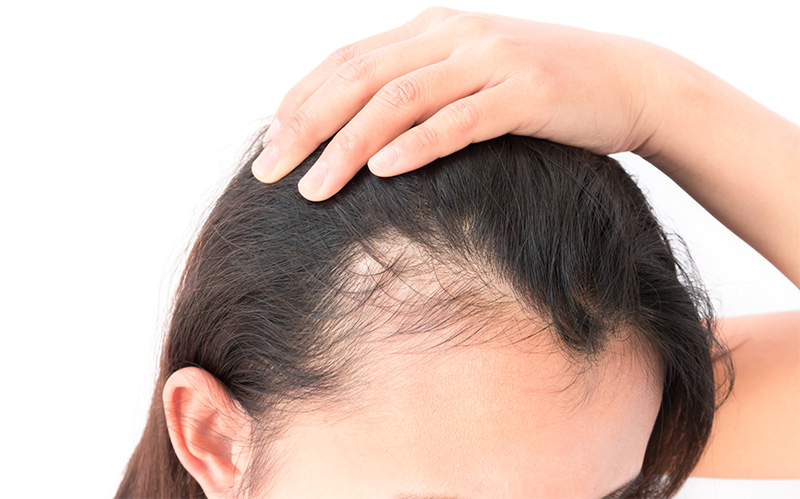 What Causes Hair Loss?
The average person loses 50-100 hairs each day, which typically isn't noticed due to new hairs continually growing back to replace the ones lost. Hair loss is experienced when new hairs are affected during the growth cycle, interrupting the growth process. There are a range of factors that can contribute to hair loss, including:
Stress – After enduring a stressful event or emotionally trying period, some people can experience temporary hair loss several months later.
Genetics – Hair loss is often hereditary and develops slowly with age, causing predictable hair loss that can manifest as a receding hairline, bald spot or thinning hair.
Hormones – Changes to hormones can disrupt hair growth and lead to hair loss. Pregnancy, menopause and thyroid issues are all examples of conditions that can affect the balance of hormones and affect hair growth.
Medications – Certain drugs and supplements that list hair loss as a side effect can cause issues such as thinning hair and bald spots.
Mistreatment of hair – Hair loss can be experienced when hair is worn in a style where it's constantly being pulled. Excessive heat when styling or treating the hair can also negatively affect the hair.
Other factors that can increase the risk of hair loss or balding include age, sudden weight loss and poor nutrition.