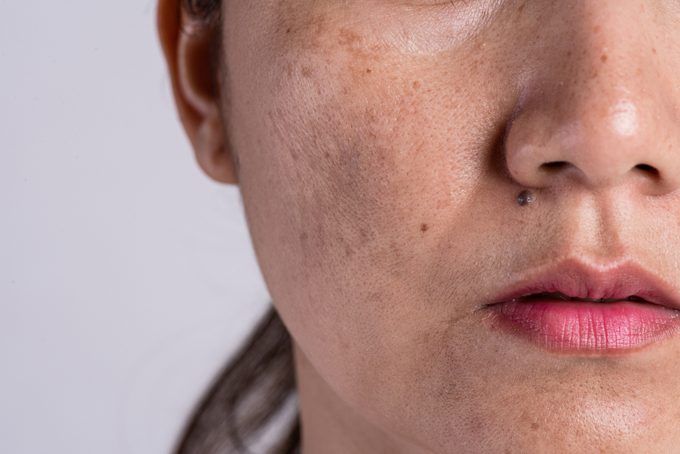 Skin Pigmentation Treatment in Melbourne
Increased pigmentation in the skin commonly begins in the mid-20s and increases with age. It can be more common in women due to hormonal changes (child birth, oral contraceptive pills). If you're concerned about body or facial age spots, freckles, melasma or birth marks, pigmentation treatment is an option to reduce its appearance. Bay Medical Aesthetics offers treatments for age spots removal, melasma and other skin pigmentation removal solutions to help you look and feel your best.
What Causes Changes in Pigmentation?
Freckles, melasma, age spots and other pigmentation changes are a natural part of the aging process. As we age, the normal cell turnover mechanism that produces healthy cells begins to slow down. Eventually, there will be an imbalance of pigment cells that surface over healthy cells.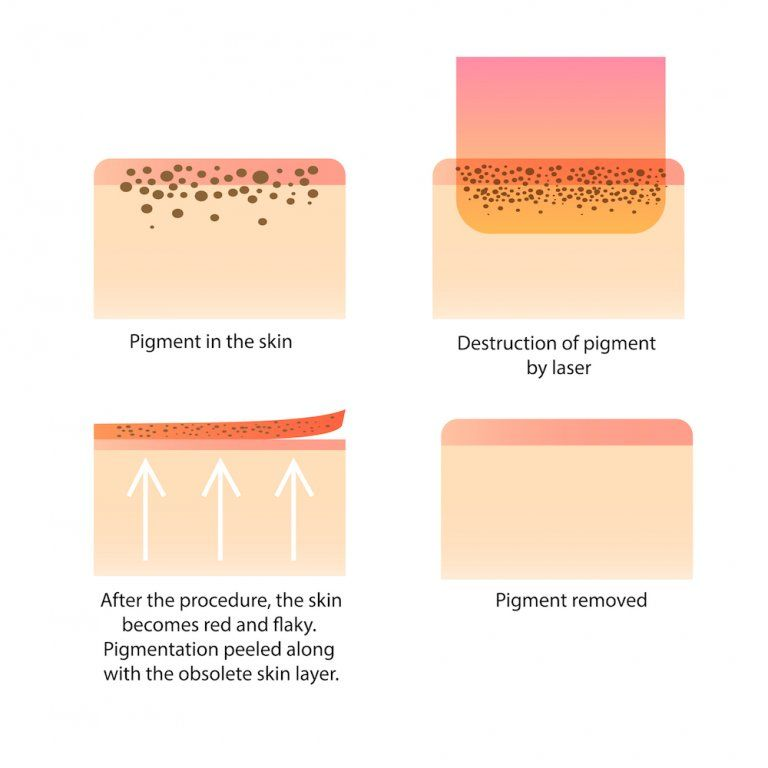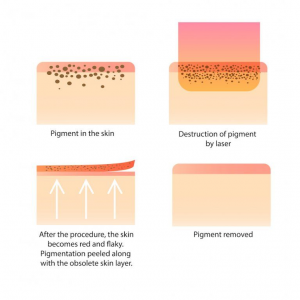 Pigmentation changes also occur due to ultraviolet A (UVA) and ultraviolet B (UVB) radiation from the sun. The UV radiation triggers off a chain reaction within the epidermis and dermis that stimulates melanocyte formation. Applying sun screen daily can help to minimise the harmful effects of the sun, but unfortunately does not confer its impact completely.
Other factors that can speed up this process include:
Hormones
Genetic influences
Certain drugs
Types of Hyperpigmentation
There are many types of hyperpigmentation, and they may be present either in the epidermis or dermis. Here are some of the most common types:
Freckles – Small brown spots that appear on the skin due to overproduction of melanin. Freckles are common in areas that are exposed to the sun. Laser freckle removal is recommended for achieving freckles removal.
Age spots – Flat brown or black spots that develop on the skin with age. They can range in size and are often found on the face, neck, hands and arms. If you're looking for treatments for getting rid of age spots, laser treatment for age spots can help to reduce their appearance.
Melasma – Patchy brown discolouration that occurs on the cheeks, nose and forehead. Melasma is commonly experienced by pregnant women.
Birth marks – Marks on the skin that are present from birth. Birth marks can be many different colours, ranging from black to pink. Laser treatment for pigmentation can help to lessen their appearance.
Post inflammatory hyperpigmentation (PIH) – A reversible type of pigmentation that arises over areas of trauma such as acne. Post inflammatory pigmentation is usually seen on darker skin types.
Recommended Treatments
The treatment for pigmentation will be dependent on the specific type. Deeper pigments can be more challenging to treat. Epidermal pigments like age spots respond very well to laser age spots treatment, while other pigmentation types may require a combination of different treatments. Our clinic offers the following options:
Pigmentation & Vascular Laser
Carbon Laser & Laser Toning
IPL Photo Rejuvenation
Skin Peels
Mesotherapy
There are a range of products are also available that can help reduce the appearance of skin pigmentation. At Bay Medical Aesthetics, we offer an extensive range of cosmeceutical skincare products from Medik8 in addition to age spot and melasma treatment. Book an appointment today to receive a personalised recommendation from our expert team!