Face Lift Threading in Bayside, Melbourne
At Bay Medical Aesthetics, we offer non-surgical face lift threading using Matrix PDO Threads. This treatment can target a range of facial concerns, helping to reduce lines and wrinkles and provide a lifted effect. Book a complimentary consultation today to find out if you're a suitable candidate for a face thread lift at our Melbourne clinic.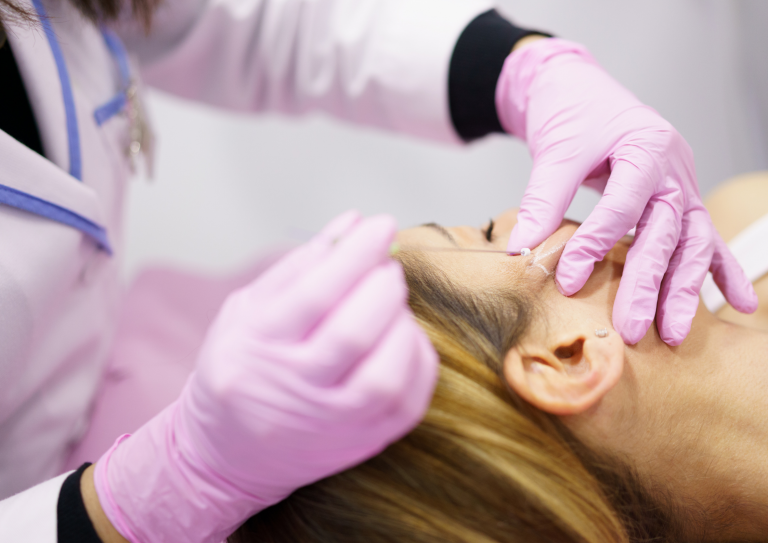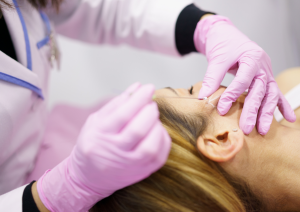 What is PDO Threading?
PDO threading is a non-surgical form of face lift that involves inserting a thread made from a biodegradable polymer into the skin. This polymer, known as PDO, has been safely used for suturing for over 50 years.
When used cosmetically, the thread works in two ways: it helps to lift tissues to reduce sagging, and as it dissolves, it also stimulates the production of collagen. After approximately 180-200 days, the thread is absorbed into the body through the hydrolysis process.
Both Mono Threads and Long COG Threads are available for face lift threading, however Mono Threads are more commonly used for facial concerns. Mono Threads feature a smooth surface and can additionally help to achieve improvements in skin texture and elasticity.
The Benefits of Face Lift Threading
Non-surgical
Stimulates production of collagen
Achieves a lifted effect
Long-lasting results
Book Your Complimentary Consultation at Bay Medical Aesthetics
If you're looking for a clinic that offers safe and effective non-surgical face lift threading, arrange a complimentary consultation today at Bay Medical Aesthetics. Our doctor-led team can answer any questions you have about face lift threading and determine your suitability for treatment.