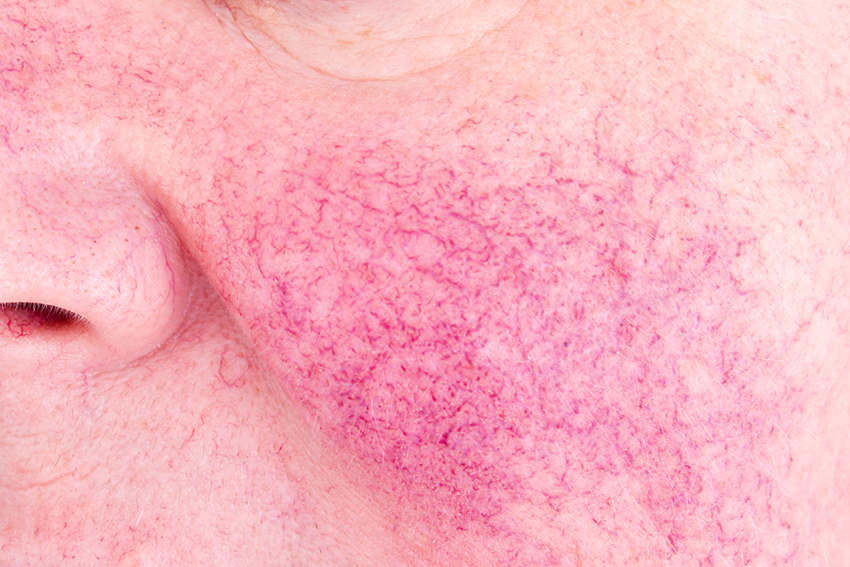 Rosacea is a chronic disorder affecting the central parts of the face that is characterized by frequent flushing; persistent erythema (ie, lasting for at least 3 months); telangiectasia; and interspersed episodes of inflammation with swelling, papules, and pustules.It is most commonly seen in adults older than 30 years and is considered to have a strong hereditary component, as it is more commonly seen in individuals of Celtic and Northern European descent as well as those with fair skin. Furthermore, approximately 30% to 40% of patients report a family member with the condition.
Telangiectasia or broken capillaries are common in areas that are easily seen (such as the lips, nose, eyes, fingers, and cheeks). They can cause discomfort, and some people find them unattractive. Many people choose to have them removed. Removal is done by causing damage to the vessel and forcing it to collapse or scar. This reduces the appearance of the red marks or patterns on the skin.
Both these conditions can cause the skin to look red and flushed, and further aggravated by UV exposure, caffeine, alcohol, exercise and spicy foods.