Combat Hyperhidrosis with Excessive Sweating Injections
Hyperhidrosis is a physiological, medical condition characterised by excessive or unexpected sweating. While it is natural for the body to sweat, sweating beyond what is necessary to maintain a normal body temperature can be irritating to the skin, embarrassing, and stressful. Minute injections of a neurotoxin into the palm, underarm or foot sole have helped millions of people in treating this condition.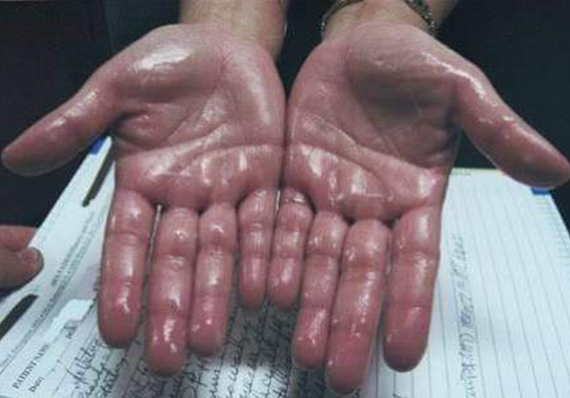 People who suffer from hyperhidrosis may constantly worry about how much they are sweating. Occasionally, people with excessive sweating undergo emotional problems, including low moods and decreased confidence. When hyperhidrosis affects the hands, feet, armpits or face, it is called primary hyperhidrosis. When hyperhidrosis is caused by another medical condition or a medication, it is called secondary hyperhidrosis. Many medical conditions may cause secondary hyperhidrosis, including endocrine disorders. Additionally, this skin concern can be related to anxiety disorders. Fortunately, excessive sweating injections are available as a safe and effective treatment option.
Act now for a healthier skin and radiant look