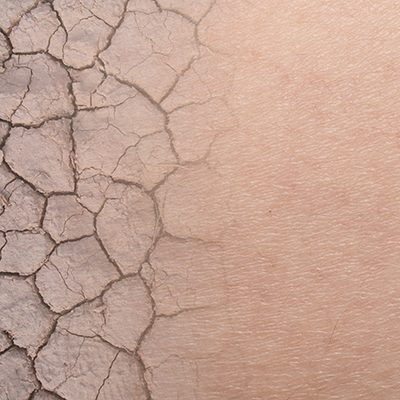 Luminous, dewy skin never goes out of style. Our skin constantly sheds dead cells, but if the process isn't working efficiently, your complexion can take on a dull, unhealthy, tired appearance that emphasizes wrinkles.
Consistently failing to give your skin the hydration it needs can also cause lasting damage, like fine lines, sagging skin, and even scales and deep wrinkles from severe chronic dehydration.
Dryness is the most common cause of dull skin, and exfoliation aids in cleaning up the stratum corneum which is the topmost layer of our skin. Creating a fresh canvas helps trans-epidermal water regulation and allows actives in topical products to penetrate better.
Stress, poor sleep and influence of environmental toxins and pollutants also make a big impact on skin.