Hello and welcome readers,
Today I am going to highlight a fairly common skin treatment – chemical peeling. A novel procedure practiced since the days of Cleopatra and the pharaohs of Egypt.
A chemical peel, also called chemo-exfoliation or derma peeling, is one of the least invasive ways to improve the appearance of your skin.
Cleopatra was famous for her beautiful skin. Her secret was that she soaked in baths of fresh milk.
Modern laboratories now know why milk worked such wonders for her skin: the lactic acid in milk is an alpha-hydroxyl acid, a natural material that dissolves the glue that holds dead skin cells together. Milk can cleanse the skin down to its deepest layers.
A chemical peel can help improve:
Acne or acne scars – by regenerating new skin from chemical micro trauma
Age and liver spots – destroying melanocytes and pigment clusters
Fine lines and wrinkles – improving skin's collagen and elastin
Freckles – removes epidermal pigments
Irregular skin pigmentation – evens out melanocytes
Rough skin and scaly patches – by chemical exfoliation
Scars – promotes cell regeneration
Sun-damaged skin – enhances skin immunity and macrophage clearance of toxins
Chemical peels are broadly defined by the depth of damage in the skin that they produce. They are categorized as superficial, medium, and deep. Superficial peels do not damage skin below the epidermis, the most superficial skin layer. Medium peels may reach to the superficial layer of the dermis, the deeper layer of the skin. Deep peels generally reach the deeper layers of the dermis. The depth of damage depends on the nature and concentration of the chemicals in the peeling solution and the length of time they are permitted to interact with the skin.
Generally, fair-skinned and light-haired patients are better candidates for chemical peels. If you have darker skin, you may also have good results, depending upon the type of problem being treated. But you also may be more likely to have an uneven skin tone after the procedure.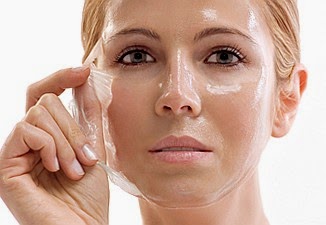 The skin is thoroughly cleansed to remove all oil, contaminants and sebum. Following this, one or more chemical solutions such as glycolic acid, trichloroacetic acid, salicylic acid, lactic acid, mandelic acid, jessners acid with or without added ingredients like vitamin C or kojic acid is applied uniformly on to the skin using a cotton tip or brush. The applied acid penetrates into the skin, the depth depending on the strength of the acid. This results in a controlled micro-traumatised milieu, which in turn provokes cell turnover and rejuvenation. The stronger the acid, the deeper the peel.
Depending upon the type of chemical peel, a reaction similar to sunburn occurs following the procedure. Peeling usually involves redness followed by scaling that ends within three to seven days. Mild peels may be repeated at one to four-week intervals until you get the look you're after. Medium-depth and deep peeling may result in swelling as well as blisters that may break, crust, turn brown, and peel off over a period of seven to 14 days. Medium-depth peels may be repeated in six to 12 months, if necessary. During a chemical peel, most people feel a burning sensation that lasts about five to ten minutes, followed by a stinging sensation. Putting cool compresses on the skin may ease that stinging. You may need pain medication during or after a deeper peel.
The skin is especially sensitive after a chemical peel. It is essential to practice strict sun avoidance during and after the healing process. The skin may remain sun sensitive for some time after a moderately strong peel.
The risks, side effects, and complications of chemical peels include scarring, infection, reactivation of herpes simplex infections, and a substantial contrast in coloration of the treated skin. All patients will have a recuperation period, the length of which depends upon the depth of the peel. Deep peels can result in substantial periods of healing on the order of weeks.
I would like to conclude by adding that I had my own salicylic & lactic acid peel done three days ago, and just loving the brighter and smoother complexion.
Will keep you posted on my next choice of treatment!
To get your affordable chemical peel, click here

[elfsight_social_share_buttons id="1"]