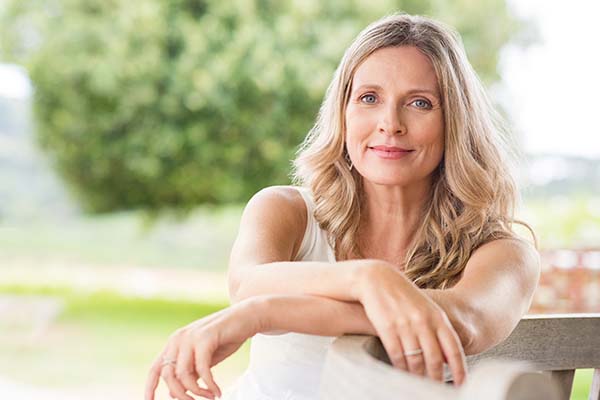 The Various Types of Facial Wrinkles and Treating Them with Anti-Wrinkle Injections
Do you have facial wrinkles? There are many different types of wrinkles that can occur on the face, and depending on the type that you're experiencing, one course of action might be better than another. Working out the best treatment for you and your skin is important. At Bay Medical Aesthetics, we offer a range of anti-aging treatment options to assist with wrinkles, including anti-wrinkle injections. Read below to learn more about the various types of facial wrinkles and how they can be treated
What Are Some Common Types of Facial Wrinkles?
Crow's Feet
Crow's feet are the lines that spread out from the corners of the eyes. They're what's known as dynamic wrinkles, because they are caused by movement of smiling and the contraction of eyelid muscles. Crow's feet can also be classified as static wrinkles because they are present and visible when the facial muscles are still.
Bunny Lines
Bunny lines are apparent on either side of the nose when you smile causing the skin to wrinkleupwards. They can occur over time after the repetition of specific facial expressions. Many people develop these lines as they grow older.
Frown Lines
Frown lines are the vertical lines that appear between the eyebrows when concentrating or frowning. Frown lines are developed over time due to the contraction of muscles but are common with ageing.
Glabella and Forehead Lines
These lines run horizontally along the length of the forehead, right across the T Zone. These lines are caused by the activity of muscles because of facial expressions.
Laugh Lines
These wrinkles are also known as nasolabial folds, and they create a cupping effect around the upper lip.
Lip Lines
Lip lines form lines around the perimeter of the mouth, because of facial expressions and facial activity.
Marionette Lines
These lines create a vertical frame around the chin, which may develop into droopy cheeks and jowl wrinkles.
The Differences Between Wrinkles
There are two major types of wrinkles – dynamic and static. Dynamic wrinkles occur from repetition of facial activity and expressions over time. Whereas static wrinkles are a result of ageing and occur through the loss of collagen and elastin in the skin. Static wrinkles are still visible on the face even when the muscles are at rest. However, with that in mind, dynamic wrinkles can become static wrinkles over time, making them more prominent.
What Facial Wrinkle Treatment Can Help?
There are a number of solutions for facial wrinkles, anti-wrinkle injections or dermal fillers that are administered by certified cosmetic doctors have safe and effective results. . Anti-wrinkle injections are made from a neurotoxin protein produced by organic bacterium and related species that is injected into the skin to reduce lines. [Added from website, thought it might be good to explain what it is.]At Bay Medical Aesthetics, we offer a complimentary consultation with our certified cosmetic doctor who is able to recommend the most suitable anti-wrinkle treatment for you.
Need Help Minimising the Appearance of Wrinkles?
If you're living with wrinkles, you may be feeling dissatisfied with your appearance. Anti-wrinkles can help to preserve a youthful look through the reduction of lines.? At Bay Medical Aesthetics, we offer several anti-wrinkle treatment options to help you achieve your desired look. Call us today on
(03) 9589 0200 to book in for a complimentary consultation.

[elfsight_social_share_buttons id="1"]