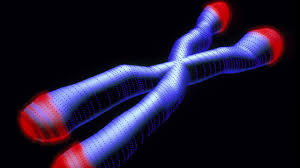 Mediterranean Diet & Longevity
Dear Readers,
A warm welcome, following a restful weekend I hope. Today's topic will definitely delight the Malaysian individual.
The Mediterranean diet was originally inspired by the traditional dietary patterns of Greece, Southern Italy and Spain. This diet includes proportionally high consumption of olive oil, legumes, unrefined cereals, fruits, and vegetables, moderate to high consumption of fish, moderate consumption of dairy products like cheese and yogurt, moderate wine consumption, and low consumption of meat and meat products.
A new study hints that eating the much acclaimed Mediterranean diet may help boost longevity. Researchers found that the mediterranean regimen appears to be associated with longer telomere length, which are indicators of slower aging.
Telomeres are located on the ends of chromosomes — much like the plastic tips on the end of shoelaces. According to geneticists, telomeres prevent chromosomes from fraying and scrambling the genetic codes they contain. These bits of genetic material naturally shorten with age, but they tend to shorten more slowly in healthy people.Shorter telomeres have long been associated with a greater risk of age-related diseases and a shorter life span, experts say. Shorter telomeres are also associated with obesity, cigarette smoking and high sugar consumption.
red portions – telomere
Why does the Mediterranean diet work? One theory is that this diet significantly reduces saturated fat consumption and eliminates trans fat intake, thereby reducing atherosclerosis and significantly improving cardiovascular health. Another is that it reduces inflammation. Still another is that it supplies significant quantities of free radical-fighting antioxidants. Perhaps all these factors play a role. Key components of the Mediterranean diet have been shown to be anti-inflammatory. Among these are omega-3 fatty acids from fish.
Greek researchers documented improvements in insulin sensitivity, as well as decreases in cholesterol levels and systolic blood pressure, even among overweight and obese men and women who at least came "close" to sticking to the Mediterranean diet. This implies that this diet is also protective against type 2 diabetes and combats obesity.
So step up and look out for some olive oil today!

[elfsight_social_share_buttons id="1"]