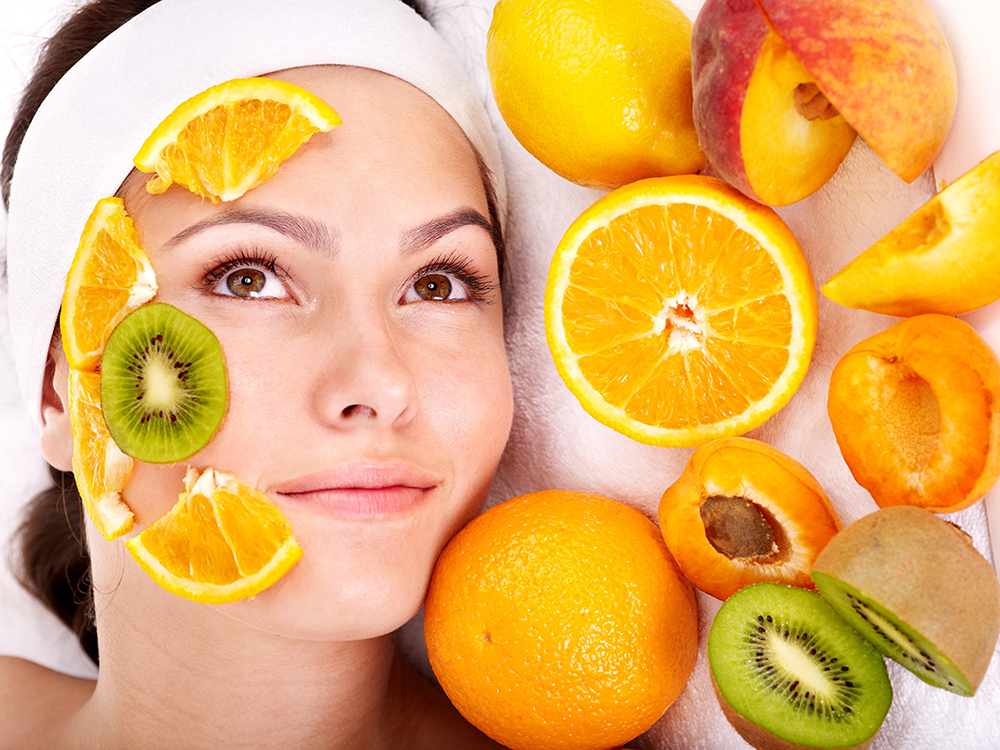 Firstly, a brief mention on anti-oxidants and its function. Antioxidants are man-made or natural substances that may prevent or delay some types of cell damage. Antioxidants are found in many foods, including fruits and vegetables. They are also available as dietary supplements. Here are a few of the most effective ones:
Vitamins C, E and Selenium
Research has found that vitamins C and E, as well as selenium, can help protect the skin against sun damage and skin cancer. And they may actually reverse some of the discoloration and wrinkles associated with aging. These antioxidants work by speeding up the skin's natural repair systems and by directly inhibiting further damage,
Coenzyme Q10
Coenzyme Q10 is a natural antioxidant in the body that helps the cells grow and protects them from the ravages of cancer. A drop in natural levels of coenzyme Q10 that occurs in our later years is thought to contribute to aging skin. A study published found that applying coenzyme Q10 to the skin helped minimize the appearance of wrinkles.
Alpha-Lipoic Acid
This antioxidant, when applied topically as a cream, may help protect the skin from sun damage. Studies have looked at creams with 3%-5% concentration, applied every other day and building up slowly to once daily, and found some improvement in sun-induced changes in the skin.
Retinoic Acid
Retinoic acid is the active form of vitamin A in the skin and the "gold standard" in anti-aging skin care. according to Burke. Topical retinoic acid treats fine wrinkles, age spots, and rough skin caused by sun exposure. Researchers have found that treatment with retinoic acid restored the elastic fibers that keep skin taut, and reduced the appearance of wrinkles.
Flavonoids (Green Tea and & Chocolate)
Green tea and yes, even chocolate, just might help improve your skin. Research suggests that the flavonoids in green tea are strong antioxidants that may help protect the skin from cancer and inflammation.
B Vitamins
The B vitamins are essential for cells throughout the body, including skin cells. It's important to get enough of foods rich in B vitamins, such as chicken, eggs, and fortified grain products, because a B vitamin deficiency can lead to dry, itchy skin. Vitamin B6 protects against sun-induced skin damage and decreases wrinkles.
Other Antioxidants
Many other plant-based extracts are being studied for their positive effects on the skin, either when ingested or applied topically. Examples are rosemary, tomato paste (lycopene), grape seed extract, pomegranate, and soy. Some experts feel that a blend of many different antioxidants and extracts might be more effective than individual products. The final answer about the best doses and extracts remains to be determined by researchers.
Dr Aarthi Maria
Not sure what to take? click here, to discuss with an expert

[elfsight_social_share_buttons id="1"]