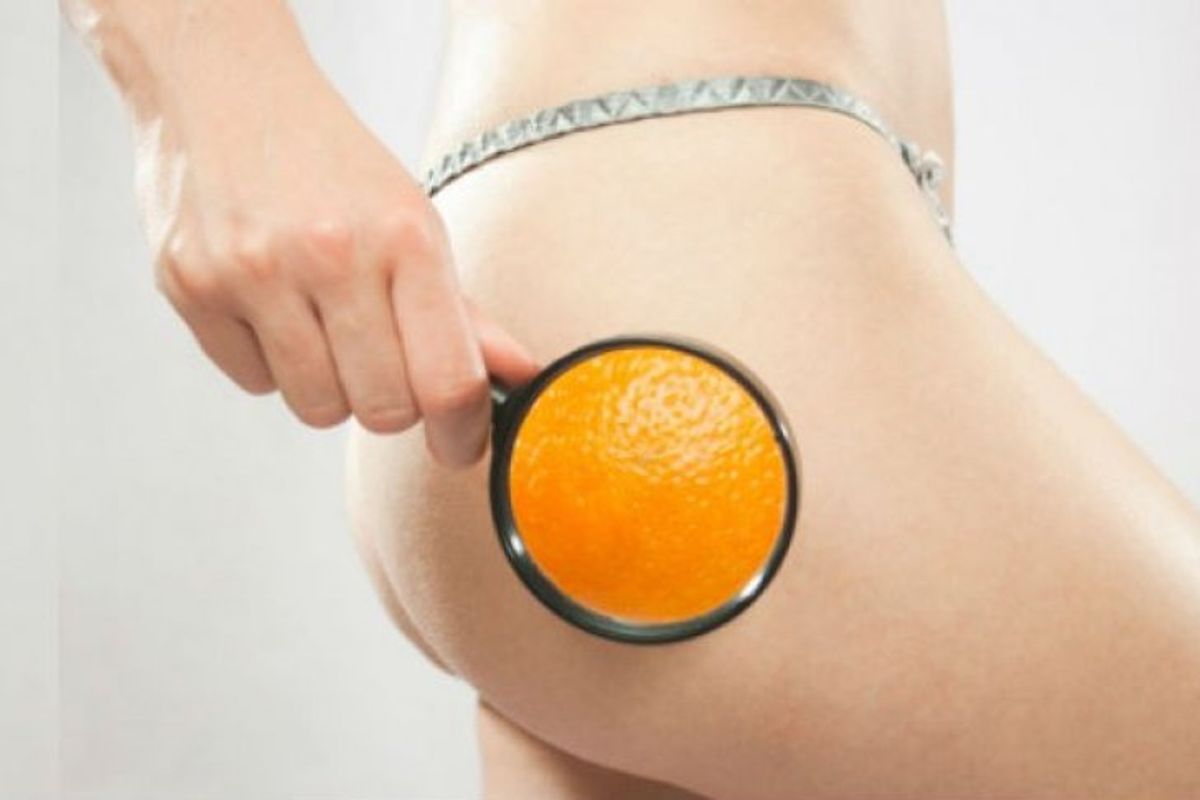 The Nightmare Called Cellulite
Cellulite is a mattress or orange peel like appearance that affects the skin in most women and some men. Studies show that over 80% of women have some degree of cellulite.
Cellulite is most prevalent on the thighs and buttocks, but can also be present on the abdomen and arms. For many years, cellulite was considered a normal skin condition. In fact many practitioners today still consider cellulite normal and do not see a reason for treating it. Until around the year 2000, little research was done to understand and treat cellulite.
Hormones and genetics play very important roles. Some women see the beginnings of cellulite with puberty. Many others develop cellulite after pregnancy. Weight changes, local injuries, sun exposure, life style and other factors all play a role in the development and severity of cellulite.
Causes of Cellulite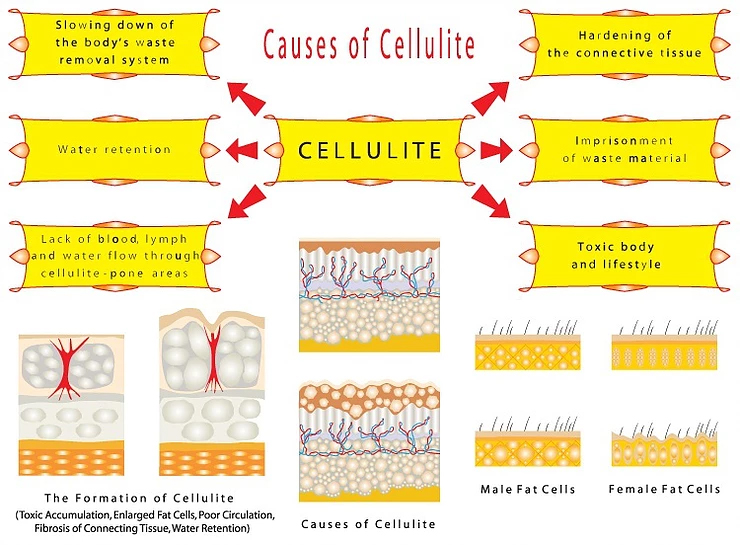 Cellulite Symptoms and Grading
There are two skin changes that are primarily responsible for the appearance of cellulite:
Fat cells erupt into from the normal fat layer into the lower edge of our skin called the dermis. This tends to push the skin up in local areas; and
The connective tissue "pillars" that support the fat become hardened and contract. This tends to dimple the skin in local areas.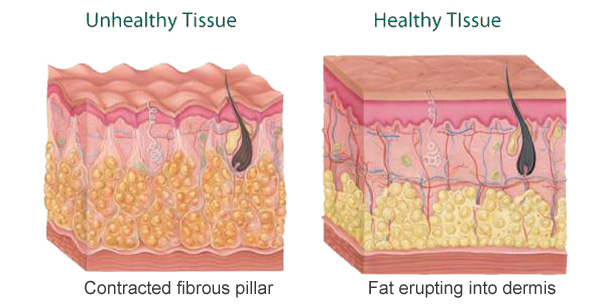 These two factors are the primary causes of the dimpling and bulging we associate with cellulite. Decreased lymphatic drainage, blood flow changes and weight gain can all also have some effect on the appearance of cellulite. We cannot change your genetic tendencies and hormone treatment has no real effect on cellulite. However, when we can impact the fat eruption and contracted pillars, we can improve the appearance of cellulite. Most treatments that impact the fat eruptions and contracted pillars also improve lymphatic drainage and blood flow.
Cellulite is typically defined as the orange peel or mattress like appearance of the skin in areas such as the upper thigh. It is characterized by dimples and bulging. The dimples tend to be round or oval. Some people have lines or waves of irregular skin without any true dimples. This is more common on the front and back of the thighs than on the buttocks or elsewhere. This line pattern we refer to as linear cellulite. Linear cellulite often has a significant loose skin component.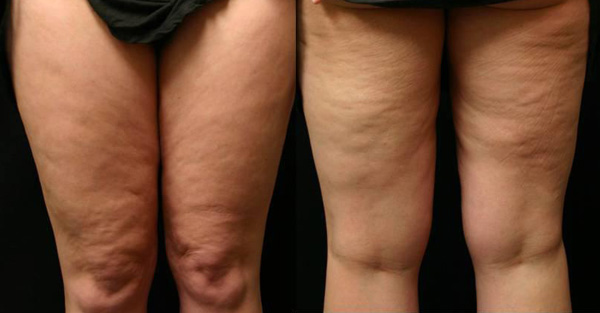 The scoring system rates cellulite in this manner:
GRADE 1: There is no cellulite when standing, however, when you pinch the skin on the thighs, you will see the appearance of orange peel or mattress appearance of the skin. This is also a desirable grade.
GRADE 2: There is visible cellulite while standing, but it is not visible when lying.
GRADE 3: There is visible cellulite while standing and laying down.
Cellulite Treatments
Cellulite creams – cellulite creams contain potent substances like caffeine, green tea extract, carnithine, aminophylline and other ingredients; that play a role in the circulatory system. They help strengthen collagen and produce heat that enhances tissue remodelling. These creams are also thought to help smoothen the skin's surface. Its effects can be enhanced by dry brushing the skin with rollers or bristled brushes.
Cellulite busting exercise – A variety of exercises play a vital role in strengthening muscles and fibrous tissue that encloses fat capsules. Squats, lunges, burpees are among these exercises that help eliminate the appearance of cellulite.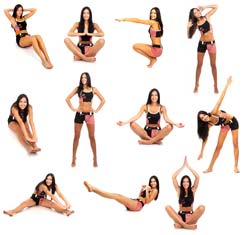 Liposuction – this is a surgical procedure to remove fat deposits from the body. Liposuction, though, removes deep fat, not cellulite, which is just beneath the skin. The American Academy of Dermatology warns that liposuction may actually worsen the appearance of cellulite by creating more depressions in the skin.
Mesotherapy – A therapy that involves injecting substances such as vitamins, minerals, amino acids, and enzymes into the tissue just beneath the skin. Mesotherapy may break down fat and bring a slight improvement in the appearance of cellulite. But it also carries risks, which include swelling, infection, and irregular contours.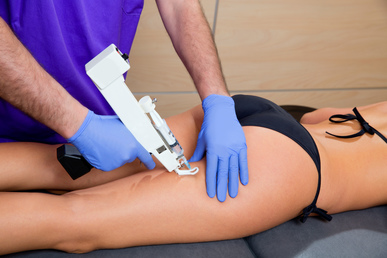 Deep Tissue Massage – Deep tissue massage helps to mobilize liquid fats and toxins that are harboured within the adipose tissue. These toxins clog and devitalise fat cells making them resistant to exercise. Toxins and lipid debri get shunted into neighbouring lymphatics are removed from the system.
Thermal Blanket – Thermal blankets remove excess fluids and toxins through sweat and thermoregulatory processes.
Dermal Roller – Dermal rollers are devices used to treat stretch marks and cellulite. The roller creates microtrauma over the skin promoting cellular growth and collagen remodelling.
Laser treatment. The FDA has cleared the use of a device that uses laser energy to treat cellulite. These devices can melt fat under the skin, break up the fibrous bands under the skin, and stimulate collagen production.
So with some of these tips, hopefully we can find our own suitable solutions to combat cellulite!
Dr Aarthi Maria

[elfsight_social_share_buttons id="1"]