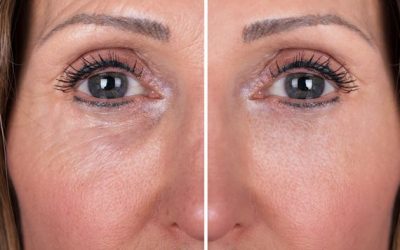 Skin Boosters – The Lesser Known Cosmetic Injectable Treatment
Skin boosters are a type of cosmetic injectable treatment – perhaps lesser known than its popular cousins: dermal fillers and anti-wrinkle injections. If you're after smooth and dewy skin, and to treat minor age lines and wrinkles, then skin boosters are the perfect treatment for you. In this blog post on skin booster injectables, we'll fill you in on our skin booster treatments in Bayside, Melbourne and how they work and who they're suitable for.
Skin Hydrating Booster Injections – How long have they been around?
Skin hydrating booster injectables have a long history of use – over 15 years and some 5 million treatments performed around the world to date. They have been steadily growing in popularity over the years and are now the preferred cosmetic injectable treatment for those seeking to maintain a youthful appearance and treat minor age lines and wrinkles before they worsen. In Bayside, Melbourne, our cosmetic doctor has performed hundreds of skin booster treatments since we introduced it in 2019 and achieved outstanding results for our customers. You'll see a difference after the first skin booster treatment.
How Do Skin Booster Injectables Work?
Also known as skin hydrators, hydro-filler or micro-filler, skin booster injectables involve injecting a substance into the superficial layers of the skin. This substance is naturally found in the body, but the most amazing thing about it is that it can hold 1000 times its weight in water. This enables the drastic hydrating and plumping effect that skin boosters have on your skin.
Skin boosters are applied in an even fashion, with injections of tiny droplets made a centimetre apart for complete renewal of the skin. Unlike a dermal filler which is quite thick, skin booster injectables are thinner, so they can be used with a more even distribution.
Results are typically achieved when injections are administered over the course of 2-3 treatments, spaced 2-4 weeks apart. This timing allows for skin elasticity and smoothness to be restored in a gradual way for youthful, dewy skin that looks natural. Clinical studies prove the lasting impact of dermal skin boosters, with improvement in skin elasticity of the face and hands for up to 12 months after the initial treatment.
Who Are Skin Hydrating Booster Injections For?
Skin booster injectables are suitable for a variety of people and skin conditions. They're great for improving skin smoothness and elasticity. Often, they're used on areas such as the face, neck, décolletage and the backs of the hands. Skin boosters are suitable for those who have previously had anti-wrinkle or dermal filler injections. In fact, skin boosters can be paired with anti-wrinkle and dermal fillers to produce even greater results.
Most importantly, skin boosters like all other cosmetic injectable treatments need be performed by a qualified and skilled medical practitioner – preferably a cosmetic doctor.
Book in for Skin Booster Treatments in Bayside Today
Bay Medical Aesthetics is a highly rated and respected cosmetic clinic situated in the Bayside suburb of Black Rock, Melbourne. Established in 2001, our doctor-led expert team offers cosmetic injectables, laser and advanced skin treatments. What truly sets us apart as Bayside's leading medical aesthetics clinic is our unparalleled focus on service and commitment to care, evidenced by the loyalty of our generational customers. We offer affordable, safe, and effective treatments for people of all ages. Get in touch with us today. Call 9589 0200 or email info@baymedicalaesthetics.com.au

[elfsight_social_share_buttons id="1"]