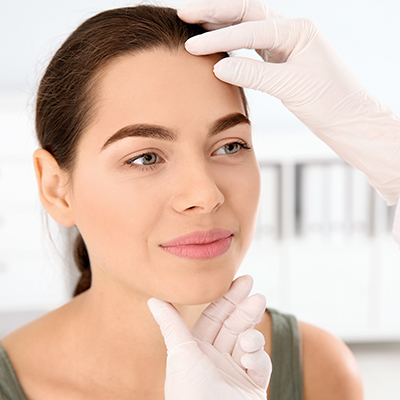 Why You Should Choose a Professional Cosmetic Doctor for Injectables
There are various reasons why you should choose a professional cosmetic doctor for cosmetic injectables.  Firstly, the training and expertise of your cosmetic doctor is an important factor and one that should be considered when choosing to have a cosmetic procedure done. Then there's the array of injectables they're able to safely and successfully provide – everything from cosmetic lip injections through to jawline filler. With the array of injectables available today – from cosmetic lip injections through to jawline filler, your cosmetic doctor can help to advise which procedure would be best for you. If you're looking at getting cosmetic injectables, it's worth finding the right cosmetic doctor to administer them. Here's why:
They Have Specific Expertise in Injectables
Cosmetic doctors are a good option for conducting your injectables procedures because they have a great depth of medical knowledge and years of cosmetic training to qualify them as a cosmetic doctor. Cosmetic doctors have a great depth of medical and cosmetic knowledge as well as years of training to qualify them as doctors. Therefore, they have an extensive understanding of the structure and biochemistry of the body. This also includes an awareness of the ingredients within the cosmetic injectables, the techniques of administration and reactions in the body. They have an understanding of the structure and biochemistry of the body, as well as the processes and ingredients involved in cosmetic injectables.
They Can Provide a Range of Cosmetic Injectables in Melbourne
An accredited cosmetic doctor can help you with a variety of cosmetic injectables in Melbourne, including:
Cosmetic Lip Injections
Lip fillers help to treat volume loss and can make the lips appear more uplifted and youthful. By opting for a cosmetic doctor to perform cosmetic lip injections,  you will experience successful results from a procedure that was completed with precision and care in a sterile environment by a highly qualified doctor.
Dermal Fillers
Dermal fillers Dermal fillers can be applied to different areas of the face to achieve various results.
Jawline Filler
Cosmetic injectables can help to bring definition back into your jawline if you have noticed that the skin has become droopy. A cosmetic doctor can address the lack of definition in your jawline and help to achieve a full and youthful appearance with the administration of dermal filler.
The Benefits of Cosmetic Injectables
Benefits of choosing to get cosmetic injectables in Melbourne from a cosmetic doctor may include:
Results can be seen as the filler integrates into the skin and has settled, can last up to 6 months but depends on various factors about the patient.
Natural looking results
Will not affect the ability to make facial expressions.
Cosmetic injectables help to bring a fresh and youthful definition and fullness to the skin.
Looking for a Highly Qualified Cosmetic Doctor?
If you're looking for a qualified cosmetic doctor you can trust, arrange an appointment today at Bay Medical Aesthetics. Our qualified doctor will offer the best possible care with her extensive knowledge in medical aesthetics to help you to achieve safe and successful results.. Book in for a complimentary consultation today by calling us on (03) 9589 0200.

[elfsight_social_share_buttons id="1"]